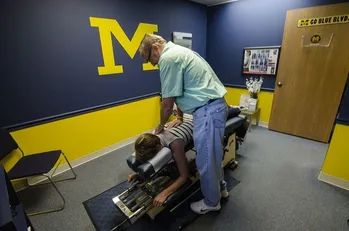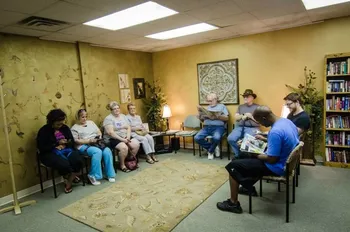 Our adjusting rooms are decorated in sports theme with one room Michigan and the other Michigan State. We are just miles from MSU. So of course we have to have a Michigan State room.
Dr. Johnson and his family are Michigan fans and must have a Michigan adjusting room. This is great fun for the patients during basketball and football season.
We have a special library for our patients. This was started by a few patients who thought it would be great to exchange books. We have a lot of snow birds who like to take a few books for the winter months and then bring them back with a few extra to share. We have a lot of fun finding out about new authors.